Products
Based on customer orders, our wild blueberries are removed from the freezer and packaged into two basic formats; 1) a traditional 30 lb / 13.5 kg box and 2) a smaller 4.4 lb / 2.0 kg box. We also do bulk shipments and have available a grade of fresh frozen wild blueberries suitable for juicing.
We also work with our customers directly to provide them a private label option, as well as other unique packaging formats and sizes. If you have a specific interest or need, please contact us and let's discuss.
Because of the way we manage our soil and crop, and how we process our fruit, our berries have a higher brix level than most conventional growers and are extremely clean making them highly sought after by bakeries, wineries and companies who make jams, jellies & purees.
All our berries can be stored for up to 2 years (under recommended conditions) while maintaining all their flavour and goodness.
Our facilities are CFIA certified and our freezer is HACCP certified.
Click here for our Product Specification Sheet.
Standard Commercial Case
13.5 kg / 30 lbs
Corrugated box with a ploy bag liner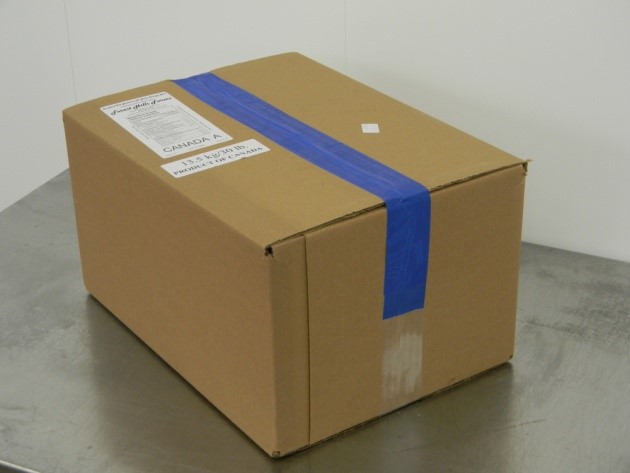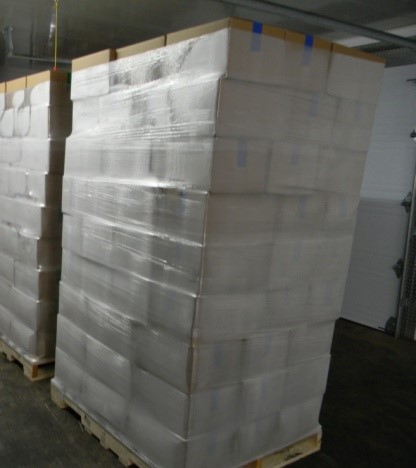 Retail Case
8 x 2.0 kg / 4.4 lb
Corrugated boxes inside a master case